Skip to Content
Emergency Dental Care in McAllen, TX
What Is Emergency Dental Care?
Even with regular dental care, not every dental need can be planned. Emergencies arise, and it is important to know what to do to get the care you need quickly. Sometimes it is difficult to know what constitutes an emergency when it comes to dental care. There are some signs and symptoms to watch for that indicate the need for emergency dental care.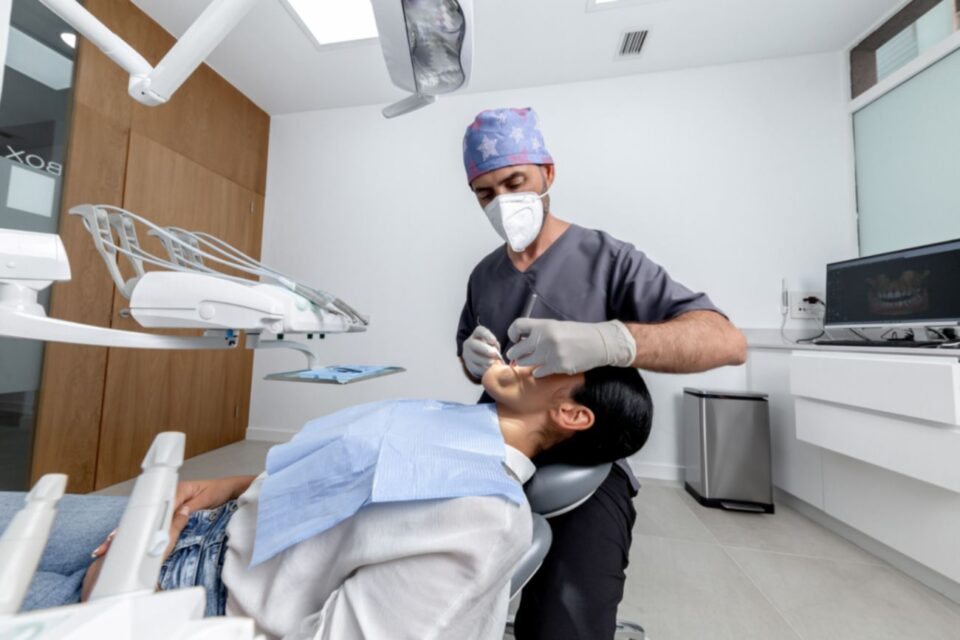 Dental Emergency Symptoms and Quick Treatments
How do you know when you need emergency dental services? While some situations call for an emergency dentist, there are also steps you can take at home to provide some initial treatment and relief while you contact your dentist.
Cracked or broken teeth – If you have a cracked or broken tooth, you should rinse your mouth with warm water. You can also apply a cold compress to help with swelling.
Knocked out tooth – If you have a tooth knocked out, do not touch the root of the tooth. If possible, try to place the tooth back in the socket. Alternatively, you can place the tooth between the gum and cheek or in a container of milk.
Tooth or jaw pain – If your pain is accompanied by swelling, a fever, or a sour taste, this could indicate an infection or an abscessed tooth, which may need draining and antibiotics.
Bleeding or aching gums – This could indicate periodontal disease. Your dentist will know the best treatment for addressing the issue.
Soft tissue injury – If you have an injury to your gums, lip or tongue, gently clean the affected area with water. Apply a cold compress to control any bleeding. See a medical or dental professional for any injuries that require stitches.
For any of the above symptoms, you should contact your dentist office immediately. While there are treatments you can apply at home, immediate dental care is best to prevent more serious problems.
Reasons for an Emergency Dental Visit
The most common reasons for needing emergency dental service are sports accidents or car accidents. Trauma from contact sports happens frequently, especially if the athlete is not wearing proper mouth guard protection. Below are some indicators that you need emergency dental care:
Tooth pain – if you brushed, rinsed, flossed and are still experiencing pain
Knocked out tooth
Soft tissue injuries – if you cannot control bleeding or think you may need stitches
Broken/loose braces – contact your orthodontist
Chipped/broken tooth – if the chip is substantial or your tooth is in pieces
Loss of filling or crown
Tooth loose
Abscess
It can be difficult to know when to call a dentist in the case of an emergency. Most dental offices will have an emergency number listed on their website or on their voicemail with instructions for what to do if you need dental urgent care. If you think you have a dental emergency, it is always best to call for immediate assistance.
Advantages of Emergency Dentistry
It can be a great help to have an emergency dentist in your area. For most dental issues, you can avoid catastrophe by seeking treatment as soon as possible. For dental emergencies, the best course of action is to err on the side of caution. Seek immediate assistance from an emergency dentist if you have any of the above mentioned issues. Below are some advantages to seeing an emergency dentist:
Prevention of oral health issues – even when accidents occur, immediate treatment can prevent other oral health issues from developing.
Reduced risk of infection – the mouth is a breeding ground for bacteria, and emergent injuries can lead to infection if not treated quickly.
Restoring function – If your mouth is injured or in pain, chances are, eating and drinking are not easy tasks. Seeking emergency dental care can restore function to your mouth quickly.
Protecting your teeth – When an emergency occurs, the sooner emergency dental services are sought, the sooner your problem can be corrected. Quick action can help prevent tooth loss.
Reduced pain – Seeking treatment for a developing infection, chipped or cracked tooth, or missing tooth can alleviate a painful situation.
Why Choose Xpress Dental
If you are experiencing pain or having trouble performing daily activities due to tooth injury, pain, or infection, call Xpress Dental right away. We want to help alleviate your discomfort and prevent more serious issues from occurring. We have convenient office hours in the evening and on weekends as well as an emergency dental clinic.
Contact Us
If you are in need of emergency dental services in McAllen, TX, please call our office immediately. We are here to help. Your health and well-being are our number one priority. We want to help alleviate your discomfort and get you healed as soon as possible.