Skip to Content
Dental Implants in McAllen, TX
Dental Implant Solutions
Dental Implants Can Replace Missing Teeth
Patients who have missing teeth can benefit from dental implants, a modern tooth replacement option. Dental implants look just like natural teeth and help improve oral health. Tooth loss can cause problems if they are not replaced, including drifting of remaining teeth and jaw bone deterioration. We can place and restore dental implants and implant supported dentures at our office for your convenience. To learn more about our dental implant solutions in McAllen, TX, please call our office at (956) 682-4440 to schedule a consultation with Dr. John Tan!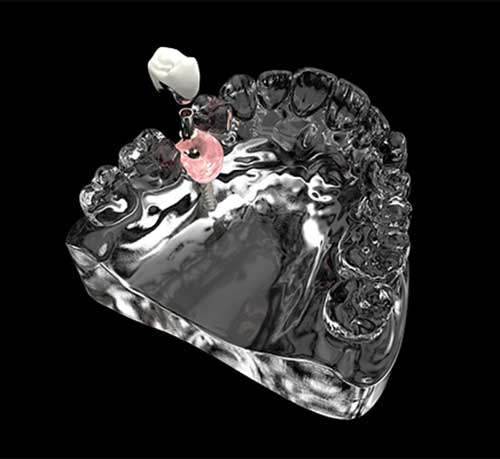 How Do Dental Implants Work?
Dental implants can fix one missing tooth at a time, or a full-arch if missing teeth with implant supported dentures. Dental implants have a screw, an abutment, and a dental crown we can use our in-house CEREC® machine to mill in under one hour! The screw is inserted into your jaw bone right in the space of the missing tooth and it will integrate with the existing bone and become stable, just like a tooth root. When the dental implant is ready to be restored, we can create a life-like dental crown on the day of your appointment and attach it securely to the post with the abutment.
What Are the Benefits of Dental Implants?
Dental implants have many benefits in addition to improving the smile by filling in gaps of missing teeth. Some of the benefits include:
Helping restore a beautiful smile
Building up self-confidence
Protecting the jaw from further bone loss
Helping you eat the foods you love
Improving overall oral health
Being a more permanent solution to missing teeth
Replacing missing teeth is important for maintaining good oral health. Even if you have multiple missing teeth, we have a solution for you. To schedule a consultation with Dr. Tan at our McAllen, TX, office, please contact us today or call (956) 682-4440!