Skip to Content
Patients in the Rio Grande Valley Trust Our Dental Clinic
Patients from throughout the Rio Grande Valley trust Xpress Dental for all of their oral healthcare needs. Our expert team is led by Dr. John Tan, and we are proud to provide a wide range of dental services. Our office is conveniently located in McAllen, TX, and features the latest in dental technology equipment. Our high-quality general dentist has a wide range of specialties, and our entire staff is committed to providing the most exceptional customer care possible. Call us today to learn more about our services and technologies.
Our Comprehensive Suite of Services
Xpress Dental aims to ensure maintaining your oral health is easy and convenient. By trusting our team, you will never have to worry about traversing around town to visit various specialists and other providers. We can provide all the treatment and care you need in our welcoming McAllen clinic. Our comprehensive suite of services includes:
General Dentistry – Our full range of general dentistry services can keep your smile clean and bright. Furthermore, when you need advanced procedures such as root canals or dental implants, we will be able to assist.
Cosmetic Dentistry – A confident smile is a vital component of one's first impression, so make sure your teeth look their best. We offer tooth whitening, tooth extraction, crowns, and more as part of our cosmetic dentistry services.
Preventive Dentistry – Through preventive dentistry, you can avoid long-term oral health complications. Dr. Tan will help you and your children understand oral hygiene to improve your oral health.
Emergency Care – Many dental issues occur unexpectedly, but that does not mean you have to wait for care. We provide emergency dental services for patients with broken or avulsed teeth, facial swelling, severe toothaches, and more.
Laser Gum Treatment – Our laser dentistry services help make your dental visits more comfortable. Additionally, we provide LANAP® laser therapy to treat gum disease without invasive surgery.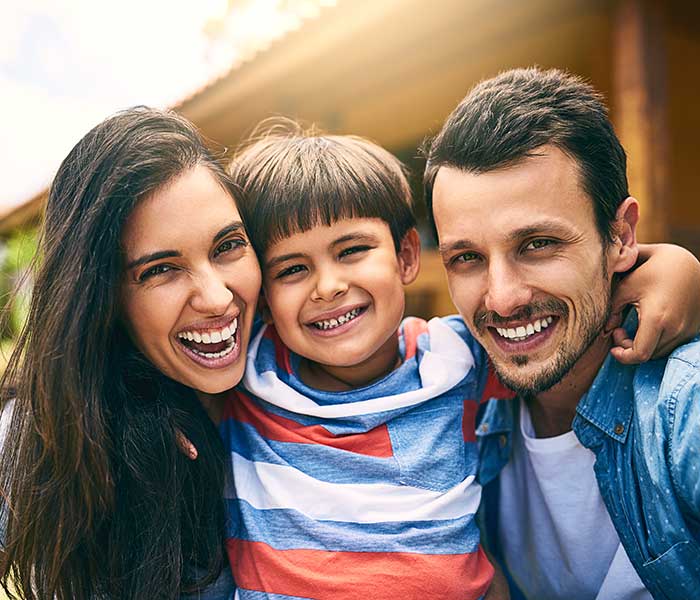 We Use State-of-the-Art Dental Technology
Technological advancements have made dental services more accurate and comfortable. Xpress Dental is proud to utilize the latest dental technology to guarantee our patients have the best possible care. We know that many dental procedures have involved uncomfortable exams and messy methods in the past. But our range of technological tools and instruments guarantees that your appointments will be smooth and efficient. Our state-of-the-art dental technology offerings include:
Contact Xpress Dental in McAllen, TX Today
A healthy smile is a good indicator of overall health and a significant contributor to your self-esteem. Xpress Dental wants to ensure that your teeth and gums look and feel their best, so we provide a host of dental services in McAllen, TX. Whether you need to meet with a general dentist for preventive care or are considering cosmetic dentistry, we can help. Our clinic has convenient hours, and we are even open on the weekends to ensure we can accommodate your schedule. Contact us today to get started.