Skip to Content
Invisalign in McAllen, TX
Get Straighter Teeth with Invisalign® in McAllen, TX
A straighter smile can have a significant effect on your overall appearance, helping you look your best and feel more confident. Gone are the days of painful metal brackets and wires as clear aligners are now the way to achieve the smile you want. At Xpress Dental, we offer Invisalign® aligners to our McAllen, TX patients wishing to straighten their smile. Clear aligners make orthodontic work much easier and convenient. You no longer have to worry about brackets and wires hindering your smile during treatment. Invisalign® gives you the freedom of nearly invisible orthodontic care so you can straighten your smile without anyone knowing. Give us a call today to set up your consultation appointment.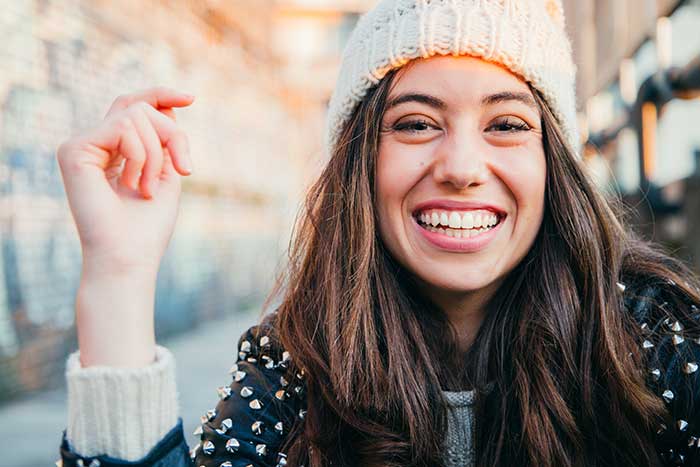 How It Works
Your Invisalign® treatment begins with a consultation at your dentist. We'll take a quick dental scan to get a closer look at your teeth. Then your doctor will map out a personalized plan just for you, and you'll get a chance to see what your smile will look like at the end of the treatment. Once you pick up your aligners, you'll wear each set for 4 to 7 days before switching to the next. The aligners make life easy; simply take them out during each meal and place them back in again when finished. For optimal results, aligners should be worn for a minimum of 22 hours a day. Invisalign® treatments are designed to move swiftly. Most treatment plans are completed in about 12 months.
Accelerated Invisalign® Treatment
Do you want a straighter smile in less time? At Xpress Dental, we are able to offer accelerated Invisalign® treatments in McAllen, TX, that may be able to cut months off of your treatment plan. Eligibility for an accelerated treatment is decided on a case-by-case basis and will depend on the work that needs to be done. Talk to your doctor to learn more about this option.