Skip to Content
Dental Crown & Bridges in McAllen, TX
Getting a Dental Crown in McAllen, TX
A dental crown is often used to restore the strength, appearance, or functionality to a tooth that has been damaged or weakened in some way. This is essentially a cap that is shaped and colored just like a natural tooth. It is placed over the damaged tooth to conceal imperfections and absorb bite forces that may further damage the tooth. Dr. John Tan may recommend a dental crown in McAllen, TX for the following cases:
Chipped or cracked tooth
Extensive decay
Worn or disfigured tooth
Discolored tooth
Root canal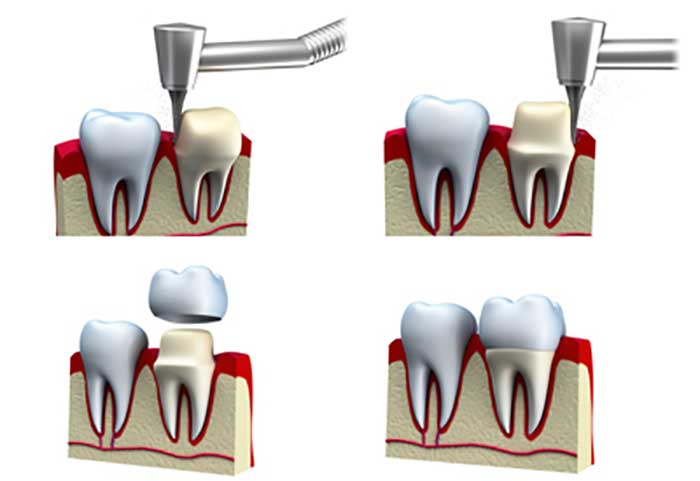 How Is a Dental Crown Placed?
A dental crown can usually be placed in two separate visits. During the first visit, Dr. Tan will examine the cracked tooth and take x-rays to make sure it is healthy enough to support the crown. Then it will be resized and reshaped. This involves removing any decay and some amount of tooth structure to make room for the crown. Afterward, an impression of the tooth will be made and used as a model for the crown. The creation and manufacturing process usually takes about three weeks, unless an in-office CEREC crown is being placed. CEREC crowns are fabricated and permanently cemented during the same appointment. After the crown has been created, the health of your gum tissue will be examined to make sure there are no traces of infection. Finally, the crown will be placed over the tooth and cemented in place.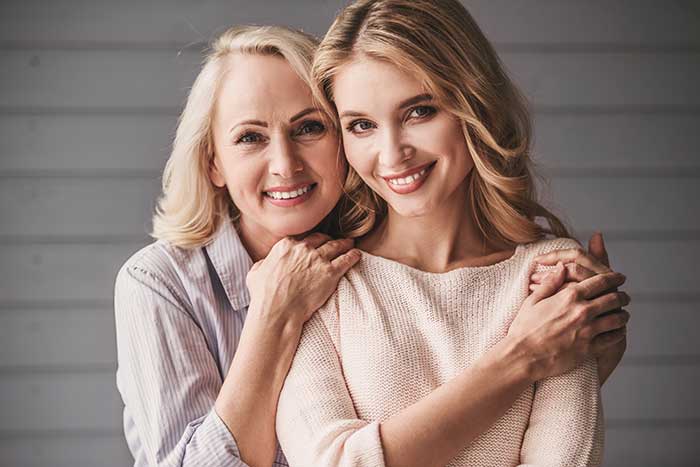 Do I Need a Crown?
Dental crowns can be used in a variety of situations. As long as the patient has healthy gum and bone tissue and the tooth root has not been damaged severely, a crown can be an effective treatment in the following cases:
Restoring strength to a chipped or cracked tooth
Restoring the appearance of a discolored or disfigured tooth
Repairing a decayed tooth
Giving natural appearance and function to a dental implant
Patients who have suffered a damaged or cracked tooth are often good candidates for dental crowns. Contact Dr. Tan to learn more about getting a dental crown in McAllen, TX today!
Dental Crowns Can Restore The Look, Strength, and Appearance of Your Teeth!
How to Know if You Need a Dental Crown
Dental Crowns May Be Needed If:
You have weak teeth (i.e.: from decay)
To prevent teeth from breaking or cracking
You have teeth that are severely worn down or already broken
You need a large filling
You need a dental bridge to replace a missing tooth
Your teeth are misshapen or discolored
You have a root canal
The Crown Placement Procedure
A dental crown is a tooth-shaped "cap" that fits snuggly over the tooth, completely covering it. Crowns mimic the shape, color, strength, and appearance of a tooth. Click on a thumbnail below to view the crown placing procedure.
Getting a Partial Denture or Dental Bridge in McAllen, TX
Patients who are missing one or more teeth will usually have two treatment options to choose from: a partial denture or a fixed bridge. A partial denture is a removable denture that fits around remaining teeth. A fixed bridge is a structure that suspends one or more false teeth between gaps left by tooth loss. To learn more about getting a partial denture or dental bridge in McAllen, TX, contact Dr. John Tan today!
How Does a Partial Denture Work?
A partial denture is typically used when a patient has lost several teeth in either the upper or lower jaw but still has quite a few healthy teeth remaining. These structures are made to fit around the remaining teeth and attach with either metal or plastic clasps. Partial dentures can be easily removed for cleaning or eating and should be taken out at night.
How Does a Dental Bridge Work?
A dental bridge is essentially a structure that suspends one or more false teeth across a gap created by tooth loss. It works by fusing three or more crown units, the ends of which are attached to adjacent teeth. In order to place a dental bridge, the two adjacent teeth need to be resized and reshaped so that the end crowns, or abutments, can be placed comfortably on top of these teeth. This means removing a small amount of tooth enamel from each tooth. Once fabricated, the bridge is permanently cemented in place.
What Are the Benefits?
There are several benefits to both a fixed bridge and partial denture. By concealing any gaps left by missing teeth, these structures can improve the appearance of your smile and give you better self-confidence. They also prevent remaining teeth from shifting out of alignment and causing bite problems. Finally, both methods of tooth replacement help to keep the lips and cheeks from sinking inward to fill empty space. When teeth become lost, it is important to replace them as soon as possible to maintain oral health. To learn more about getting a partial denture or dental bridge in McAllen, TX, contact Dr. Tan today!
We Can Fix Those Gaps In Your Teeth! Bridges Can Restore Your Smile.
Missing Teeth? We Can Help!
Dental bridges and partial dentures are common ways to replace missing teeth in adults. If teeth that have been lost are not replaced, the remaining teeth can tip, drift, or extrude into the empty spaces, causing both aesthetic and functional problems within your mouth. If you have missing teeth, visit a doctor for dental bridges and partials to determine if these options are right for you.
We Can Bridge That Gap!
Bridges are designed to bridge the gap between one or more missing teeth and are typically comprised of two or more crowns fused together and attached to the surrounding teeth. Click on the thumbnails below to view the bridge procedure.