Skip to Content
Teeth Whitening in McAllen, TX
Professional Teeth Whitening in McAllen, TX
Patients with discolored or stained teeth have many different solutions to choose from when considering tooth whitening. Although over the counter products may be less expensive and offer greater convenience, they will not produce the same effects as the products offered by dentists. As a leading provider of professional teeth whitening in McAllen, TX, Dr. John Tan can produce noticeable results in just a single short office visit.
How Do Professional Teeth Whitening Work?
There are a couple of ways to have your stained teeth whitened professionally. Most methods can be separated into one of two categories:
Tray-Based Teeth Whitening – This method uses custom trays that fit like mouth guards to disperse the bleaching agent evenly across all teeth. The trays need to be worn for a specified period of time each day or night. The duration of the treatment depends on several factors, such as how severe the stained teeth are and the degree of whiteness that is desired. This type of treatment can be done at home and only requires one appointment.
In Office Teeth Whitening – This is often regarded as the fastest and most effective way to get results. We apply a whitening agent directly to stained teeth and then use a special light to speed up the whitening process. Although multiple visits may be required to achieve the desired results, a noticeable effect can usually be attained in just one session. Each session can last anywhere from 30 to 60 minutes.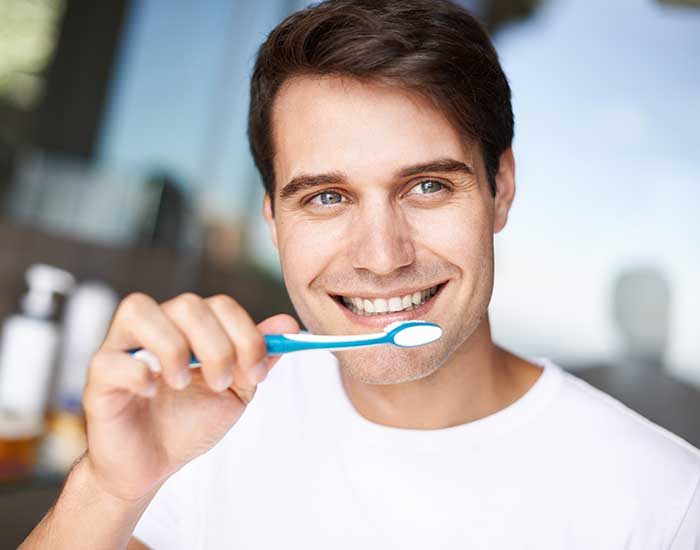 What Are the Benefits of Professional Teeth Whitening Products?
The products you buy at the drug store simply do not compare with what you will get from a professional. Benefits of professional teeth whitening include:
Custom fit whitening trays that disperse the bleaching agent evenly
High strength bleaching agent that whitens stained teeth quicker
Additional protective measures to prevent gum irritation
Individualized treatment plan designed just for you
Professional teeth whitening can give you the bright, beautiful smile you desire. To learn more about professional teeth whitening in McAllen, TX, contact Dr. Tan and schedule your consultation today!
Are You Tired Of Hiding Your Yellowed Teeth? We Can Fix That!
In-Office Options Get Better Results!
While whitening products bought at a pharmacy offer some results, in-office or dentist supervised options will get you better results!
We offer better results because:
We Have Stronger Bleaching Agents
We Use Custom Made Mouthpiece Trays
We Use Additional Protective Measures
We Have Better Treatment Planning
Tray-Based Whitening You Can Do At Home