Skip to Content
Children's Dentistry in McAllen, TX
Leading Care for Children's Smiles
Do you need a dentist for kids near McAllen, TX? At Xpress Dental, we feature quality pediatric dental care from a highly qualified and dedicated pediatric dentist, Dr. John Tan. Boasting extensive education and experience along with state-of-the-art supplies, Dr. Tan and the rest of our welcoming team will not only help your child achieve a healthy and sparkling smile, but we'll provide an enjoyable and memorable experience while doing so. This way, their healthy oral habits will extend far into the future.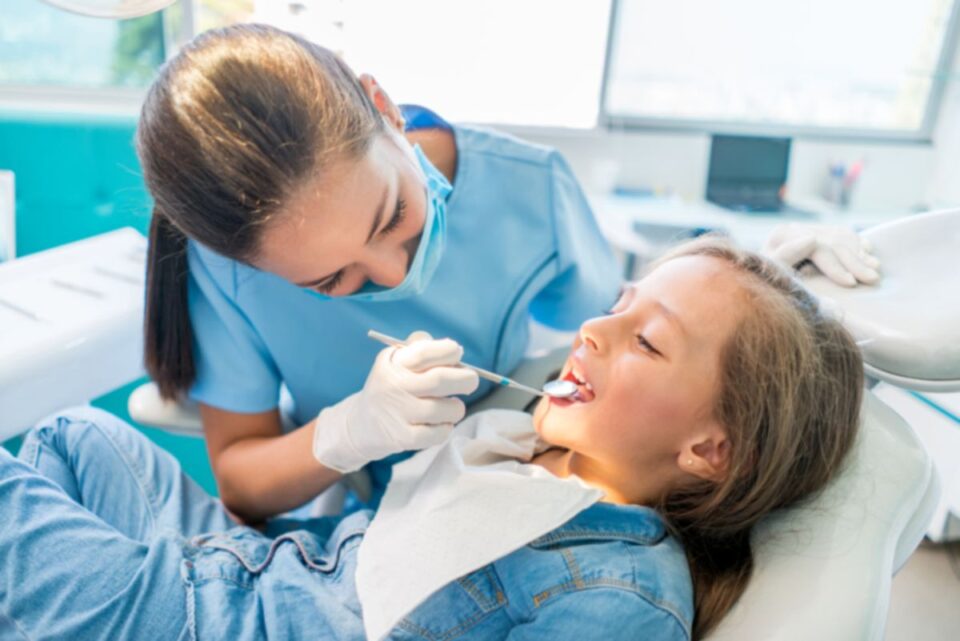 Comprehensive Dental Care for Children
Our professional team here at Xpress Dental uses cutting-edge technologies and client-centric care to enhance the oral health of infants, children, and adolescents. We provide full-service, comprehensive assistance to address all your child's dental needs. Our services include:
Routine exams
Restorative dental procedures
Surgical dental procedures
Emergency dental services
Interceptive orthodontics
Why Is Children's Dental Care So Important?
There are few greater joys in life than seeing your child's glowing smile. A healthy and strong set of teeth will not only boost your little one's self-esteem, but it will also ensure the well-being of their dental and overall health in the future. Plus, if you teach them good dental habits now, they'll take them into adulthood.
When Should My Child Begin Getting Dental Checkups?
According to the American Academy of Pediatric Dentistry (AAPD) it's important to begin children's dentistry within six months of their first tooth appearing, or by the age of one. Doing so will not only detect current health issues, but also will prevent potential problems from happening in the future. At Xpress Dental, will work closely with you and your child to maximize both the health and appearance of their teeth.
How to Prepare Your Child for a Visit to the Dentist
With a welcoming staff and goodie bags for your kids, Xpress Dental ensures a great experience. By taking them along on your own visits, you can begin to break the ice and warm them up for when their turn comes. Emphasizing the importance of managing their oral health at home can help your children be more willing and eager to come into the office for care that will leave their mouths clean and sparkling.
Call Xpress Dental for a Consultation Today
Xpress Dental serves McAllen, TX, and the Rio Grande Valley with unmatched dental services, including pediatric dentistry. With innovative techniques and a compassionate team, we'll take care of all your pediatric dental needs while ensuring the health of your child's pearly whites for years to come. To learn more about our comprehensive services or to request an appointment, reach out to us today!